Up for grabs: 4,491 prizes from $100 to $1 M, including 2 guaranteed prizes of $1 M as well as merchandise prizes. Draw on August 16.

Planning your summer vacation?
With a lottery subscription, you'll never miss a draw, no matter where you are! Certain conditions apply.
Lotteries subscription

The new scratch ticket Suprême offers a grand prize of two million dollars. Don't miss out on your chance at becoming an instant millionaire!
2 000 000 $ suprême

Get:
1 selection: $10
2 selections: $18
3 selections: $25
Loto de l'été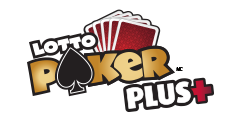 The amount of the progressive jackpot is coming soon.
PLAY

- Lotto Poker
Your prize could be multiplied by 8! Grand prizes of $80,000
8 fantastique
3 scratch tickets with a sandy texture for some California dreaming!
Californie 18