Lots of guaranteed prizes to be won on April 28.
50 x $50,000 guaranteed on top of the announced jackpot.
Lotto 6/49

What would you like to do in your lifetime?
With the lottery ticket Liste de vie, you could win up to $10,000 a year for life to make your wishes come true!
Liste de vie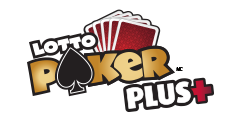 The amount of the progressive jackpot is coming soon.
PLAY

- Lotto Poker
A slot machine scratch ticket offering prizes of up to $20,000!
Double diamant
More than $5 million in $50 and $100 prizes
Frénésie