Check a ticket
What type of ticket do you want to check?
Select an option before continuing.
Check another ticket
Help
Group tickets
To find out whether a draw-based lottery ticket was purchased as a Formule groupe ticket or a Formule super groupe ticket, look at the logo.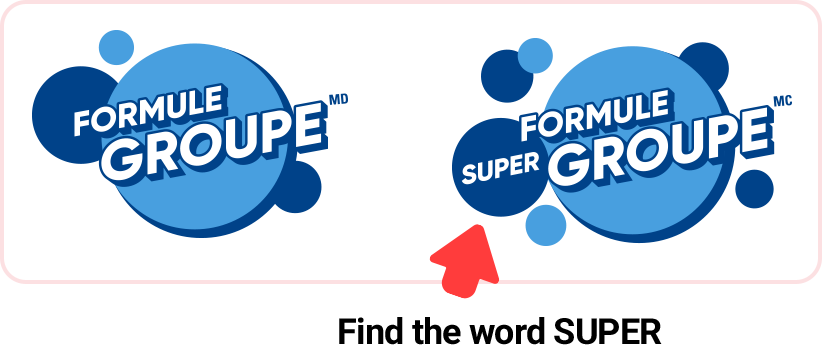 Draw-based lottery or scratch game?
If the ticket has a draw-based lottery component and a scratch game component (as is the case for La Poule aux œufs d'or or Célébration), both choices are possible.