10 fishing trips worth $10,000 to be won!
That's something to wake up the fisherman in you.
Voyage de pêche

Imagine, $1,000 a day for life... now that's just grand!
Grande Vie

What would you like to do in your lifetime?
With the lottery ticket Liste de vie, you could win up to $10,000 a year for life to make your wishes come true!
Liste de vie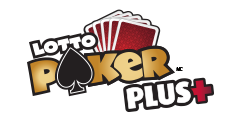 The amount of the progressive jackpot is coming soon.
PLAY

- Lotto Poker
The scratch ticket that takes you on a world tour!
Destination
$1,000,000
Lotto 6/49 - Lot garanti
Two sisters split a million dollars at Lotto 6/49 [+]
Winners