Lottery tickets are back on sale at retail outlets. Learn more
You can also still purchase your lottery tickets online. Learn more


Draw every Wednesday and Saturday


Still only 50¢, for over 50 years, and with a $50,000 grand prize.
La Mini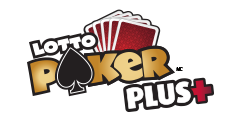 The amount of the progressive jackpot is coming soon.
PLAY

- Lotto Poker
You could get really rich, really fast.
10 top prizes of $2 million. A total of $150 million in prizes.
200X Multiplicateur
$1,000,000
Lotto 6/49 - Lot garanti
A Montrealer becomes a millionaire with a ticket purchased online! [+]
Lotto 6/49
$1,000 per week for life
Gagnant à vie!
A new Laval dad wins big thanks to Gagnant à vie! [+]
Gagnant à Vie
Winners