Draw every Wednesday and Saturday


Don't miss Super Wednesdays this summer!
In addition to the guaranteed million, 50 other guaranteed prizes of $2,000 will be up for grabs every Wednesday.
Lotto 6/49 Super Wednesdays

A scratch ticket perfect for every occasion!
The scratch ticket that comes with its own envelope and stickers to personalize it.
Simplement pour te dire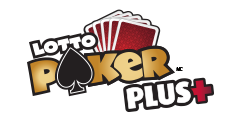 The amount of the progressive jackpot is coming soon.
PLAY

- Lotto Poker